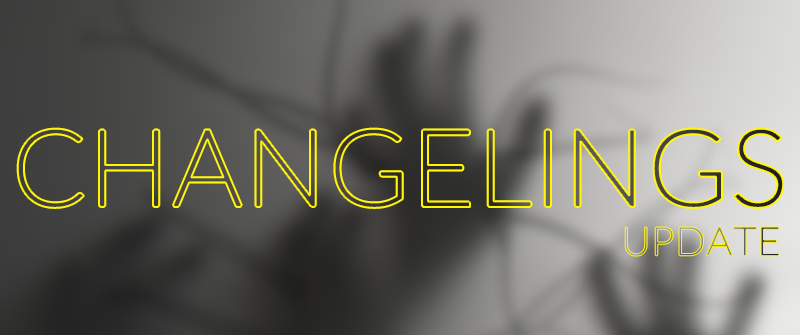 The vlog will be getting started back up tomorrow. I finally have some news to report. I was lucky enough to run a friend at Monsterpalooza who said they might be able to put me in touch with the special effects and visual effects supervisors that I need.
Hopefully I'll hear back about it by tomorrow, but I'll stop right there, otherwise what would be the good of a vlog!?!?
THE PERKS UPDATE
One thing I can put down here that is worth reading is that I'm closing in on what I think is a decent set of perks. I spent the weekend rethinking and refining them. I'm trying to be creative with each tier and have come up with what I think would be a really cool perk for the upmost tier.
I'm pricing out how much it'll cost to apply a realistic paint job to the 3D model. Imagine all the gory detail. What do you think? I think it would be a beautiful thing to create and a would look gross as hell!
PERKS LIST
Do any of these things interest you?
Do any bore you?
Is there anything you'd LIKE to see on the list?
Asking for a friend.
---
1. $5 – TOTAL ACCESS:  
• Access to exclusive updates and the private telegram channel.  
• Private live streams.  
• Private, collaborative playlist on Spotify.  
• Special "Thank You" mention on All social media channels.
   
2. $25 – EARLY RELEASE:
• Early access to 1080p stream Changelings short film along with director and actor commentary and / behind the scenes videos.  
• Kiss cut stickers
• Plus $5 tier with the Total Access perk continuing into The Tear updates when the new channel and world are launched.
3. $50 – GET A PIECE:
• 4K Download of Changelings with exclusive director's commentary.
• Enamel pin
• Scanned PDF of "Changelings" production script and story boards.
• Plus everything in the $5 and $25 tiers.
   
4. $100 – SPECIAL THANKS: 
• Film credit as Special Thanks.  
• PDF of Production booklet with photos, production script, story boards, concept art in a single package with anecdotes from the crew.
• Plus everything in the $5, $25 and $50 tiers.
   
5. $200 – THE BIG PACKAGE: 
• Piece of the production – A prop or piece of special effects, preserved in acrylic.
• 27 x 40" Poster – signed by the crew
• Thank you film credit
• Changelings teeshirt
• Online chat with director / cast and crew (if available)
• Signed, scan of used production script script
• Signed copy of story boards by Neil D'Monte
• Plus everything in the $5, $25, $50 and $100 tiers.
   
6. $500 – MEMORIES! 
• Two tickets to the LA premiere Changelings and the after party
• Physical Production book (30 pages of a detailed look at Changelings process). Includes wrap party and photos of $500 tier or higher donors.  Signed by cast.
• Plus everything in the $5, $25, $50 and $100 tiers.
   
7. $1000  - Associate producer
• Associate producer credit.   
• Limited edition Lithograph of  concept art by Neil D'monte
• Physical Production book signed by cast.
• Original concept art by Norm Quiros, Signed.
• Signed, ORIGINAL story boards by Neil D'Monte
   
8. $2500 - LIMITED EDITION SCULPTURES. You get everything from the $100 level + a 7" fine art sculpture bust created by Grimm.
   
9. $5000 – Executive Producer credit.  Hand painted version of the 7" tall sculpture.  Plus everything else.

Thanks for having a second look.
Phil
---
Continue the discussion on Distant Signal's forum's. Powered by Steem!