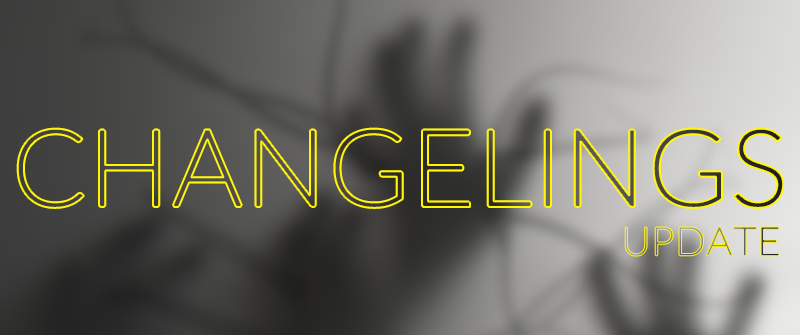 This might not appear to be very exciting to the anyone else but me, but the shot list and breakdown for the Changelings sizzle is complete. I'm considering this Ver 2 of these documents. A lot of these two compilations were thrown out when I expanded on the sizzle idea, realizing that I needed more to convey the full breadth of the story and world.
With every inch I take, I come miles closer to the crowdfunding efforts that have been so long delayed now.
I want to get this right, so I present to you know more the bulk of the homework I've been doing in between The Dead Files and home life.
IF YOU WANT TO SEE THE SHOT LIST, SCROLL DOWN PAST PAGE 7 OF THE BREAKDOWN.
---
THE BREAKDOWN
A breakdown contains all the pieces I need to put the sizzle – or any film for that matter – together. Props, locations, characters, sets, special effects… everything. I'm uploading these pages here for not only posterity and as a back up, but to let you see the machinations that will lead to a finished product.
PAGE 1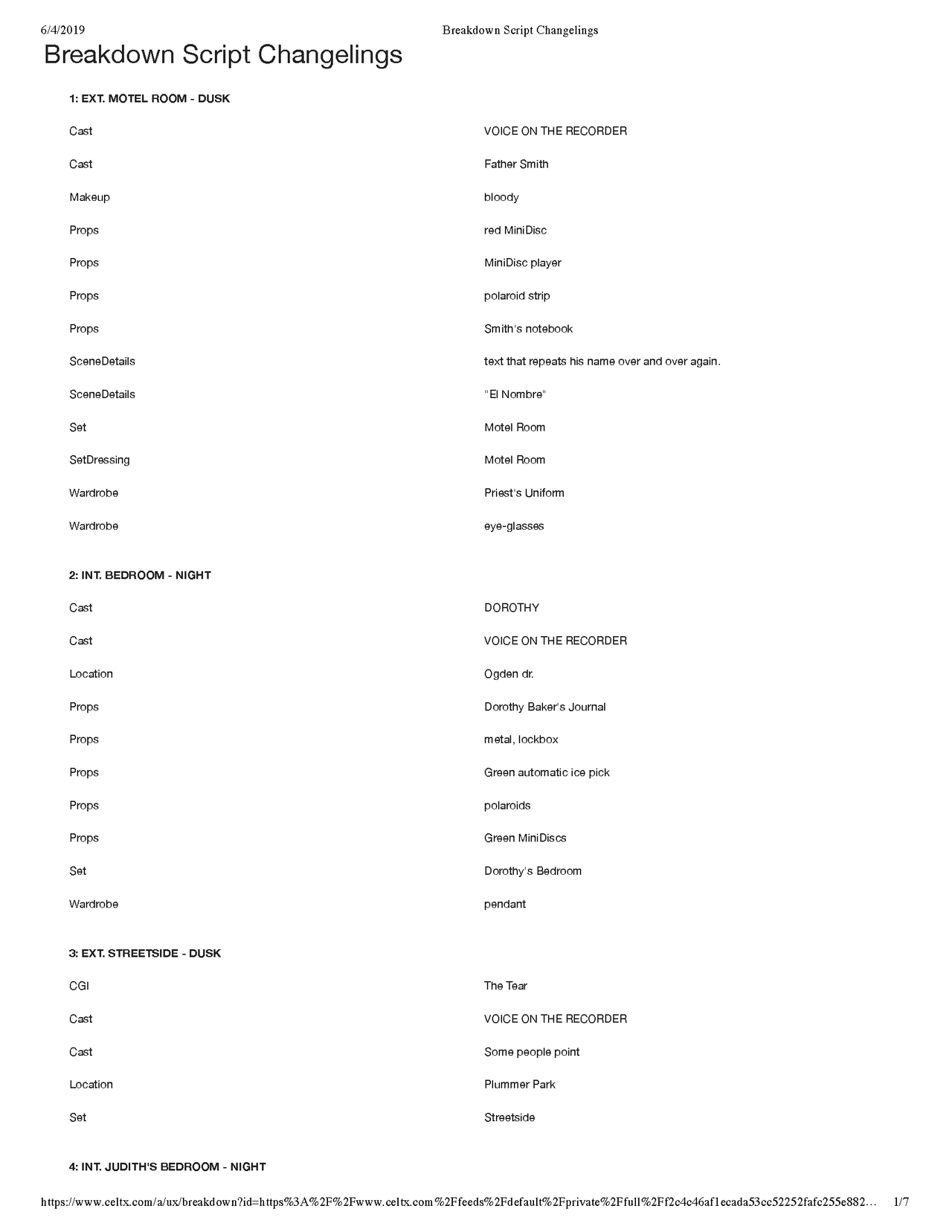 PAGE 2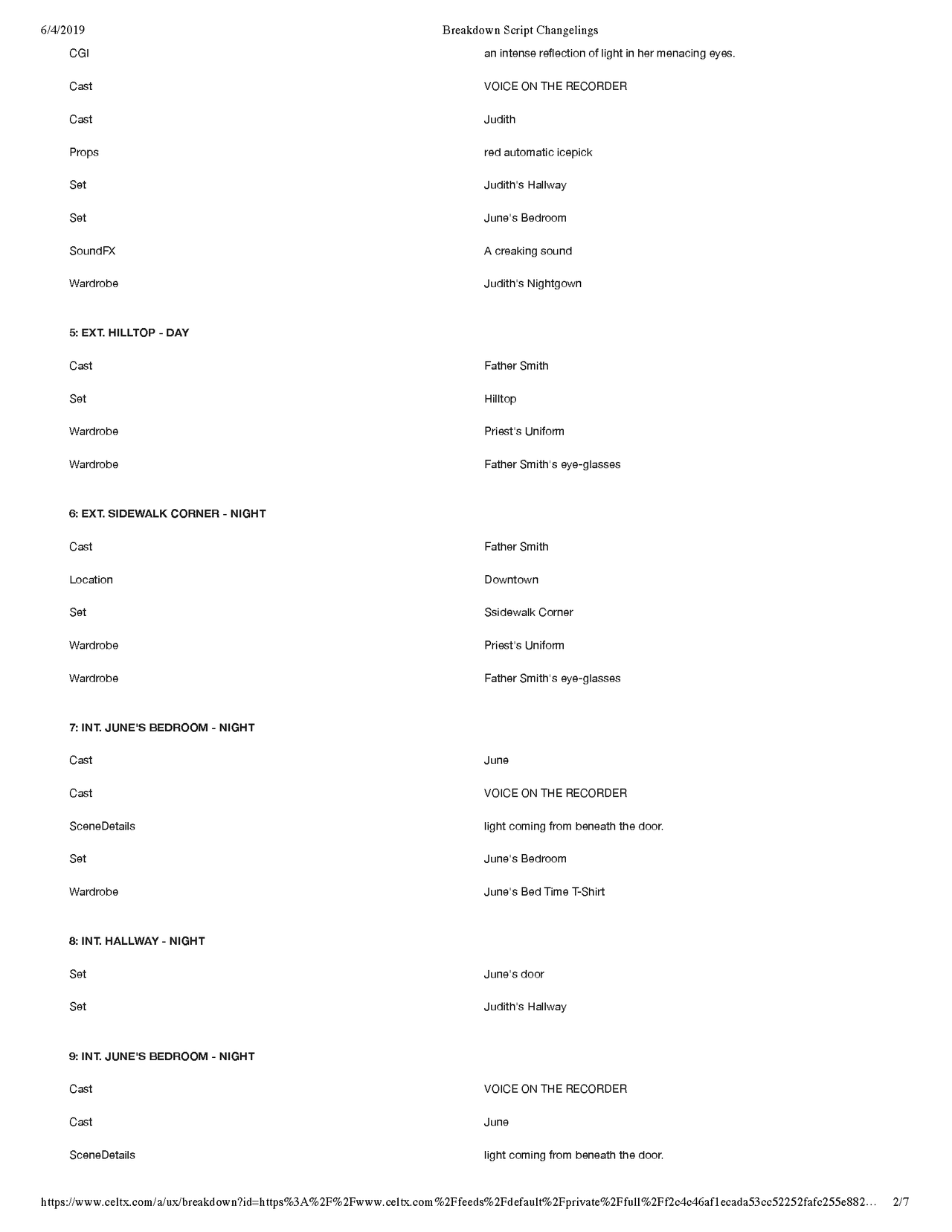 PAGE 3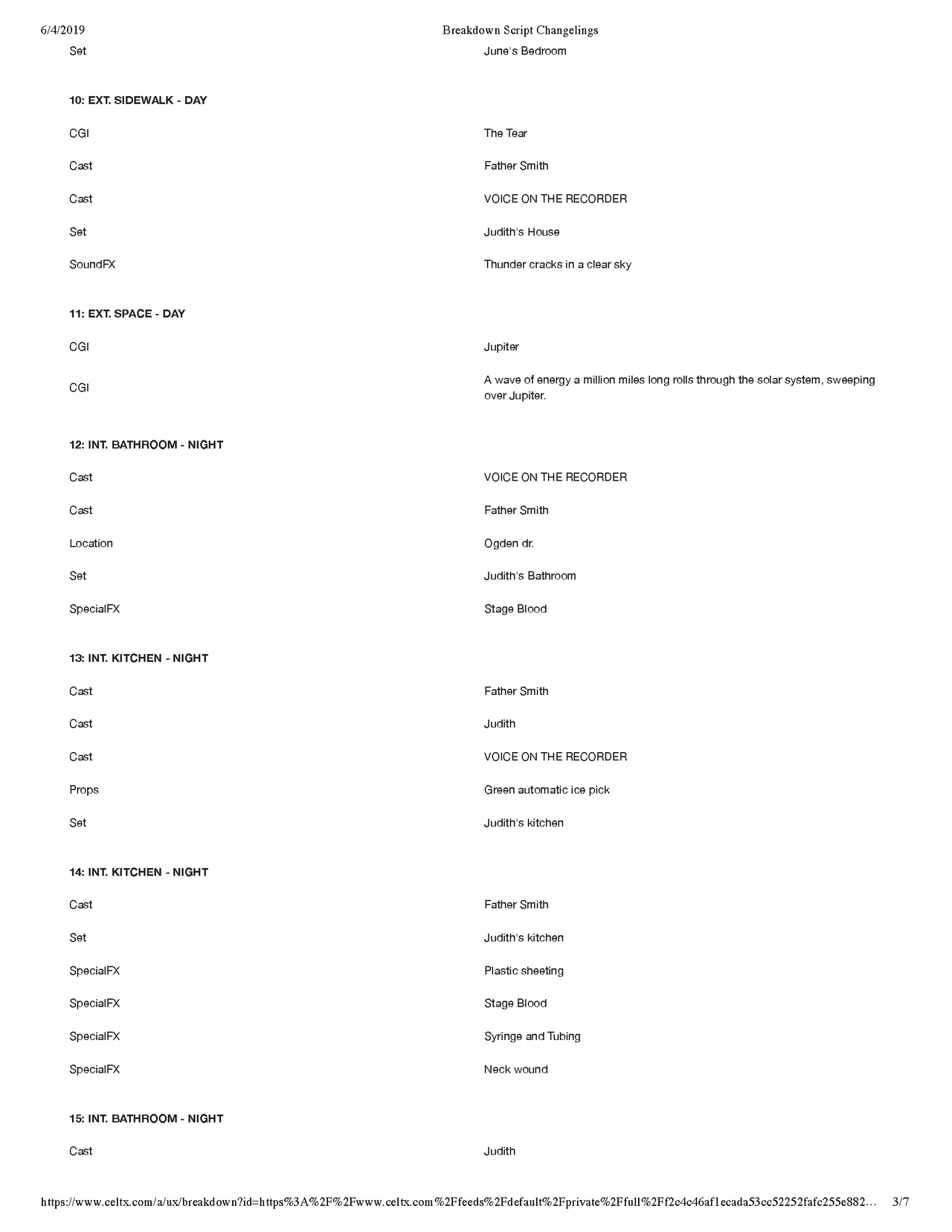 PAGE 4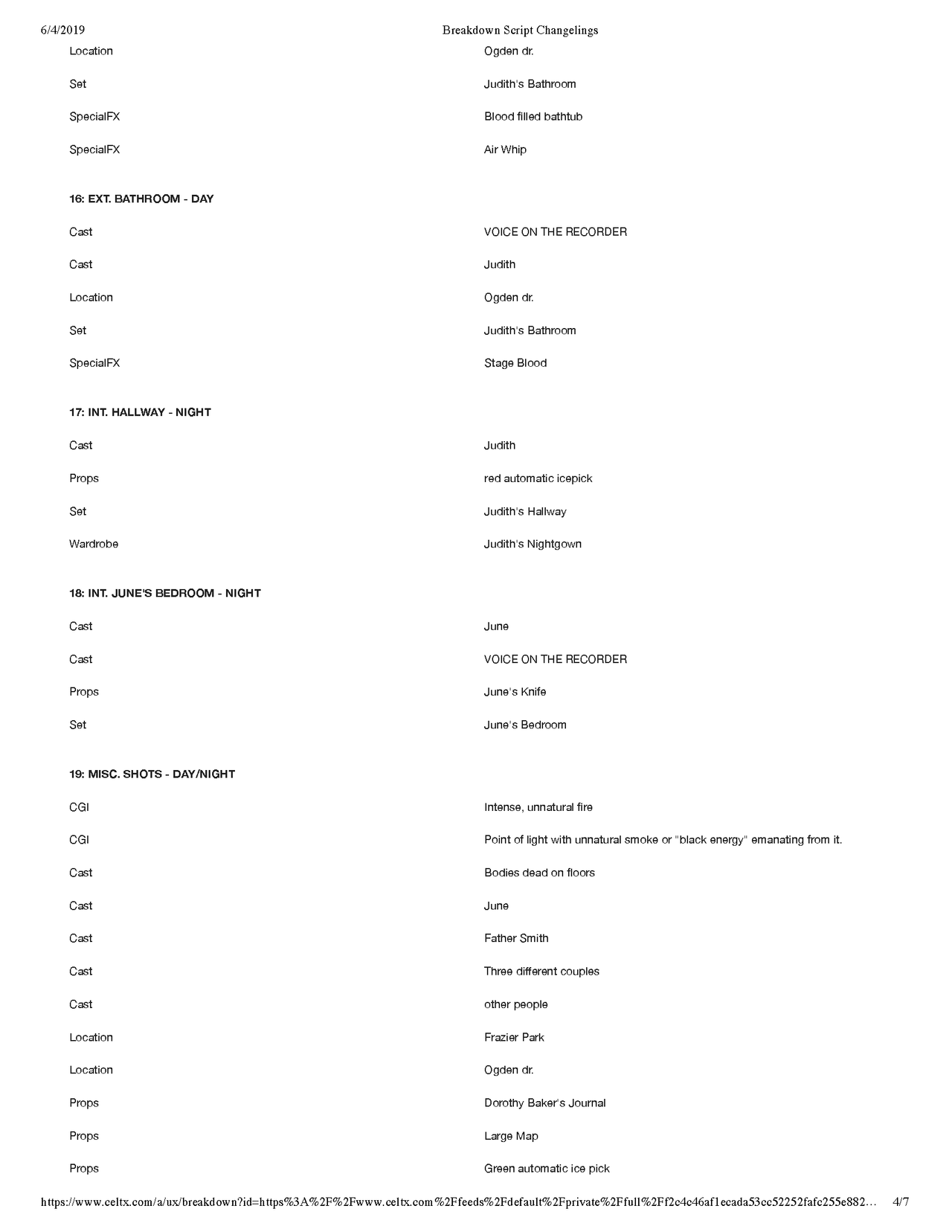 PAGE 5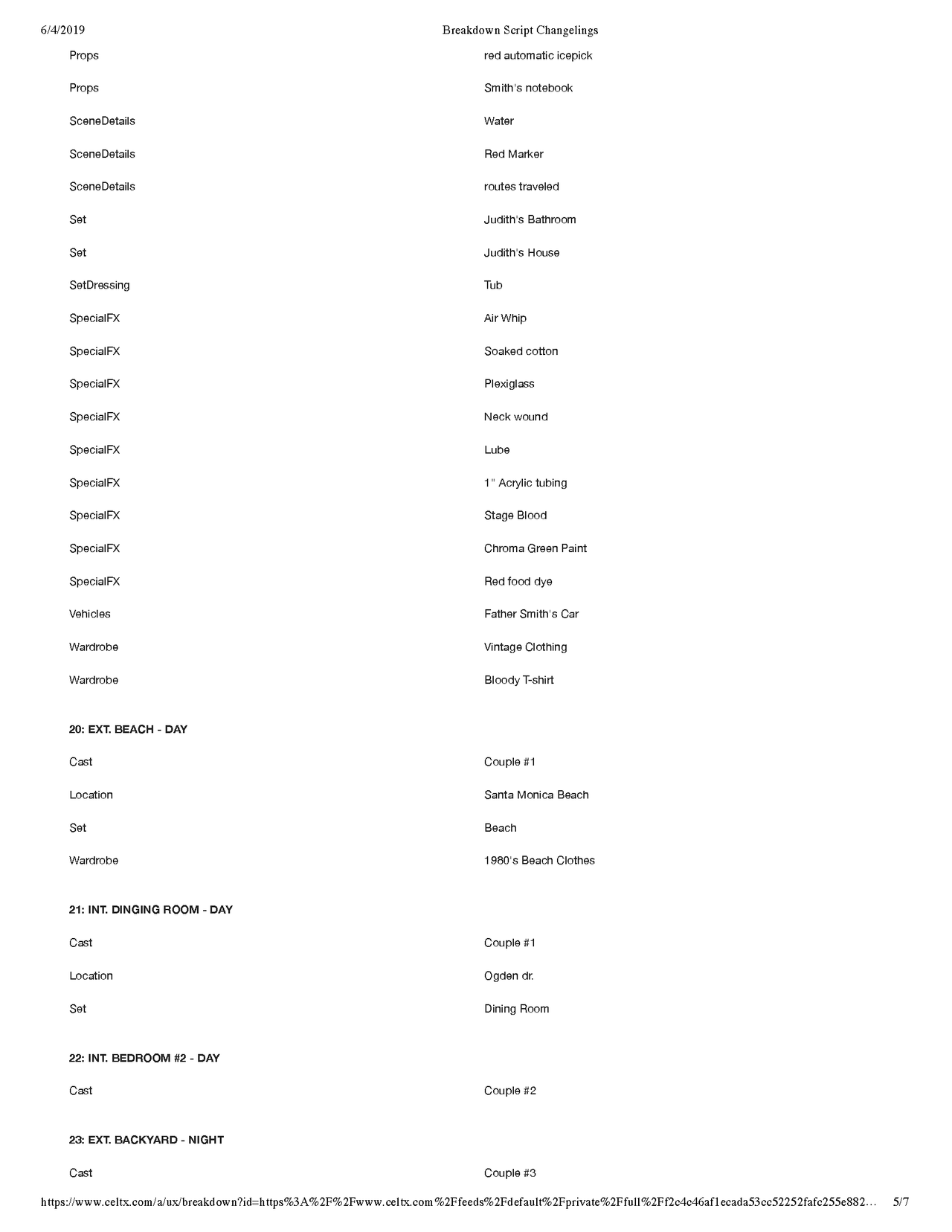 PAGE 6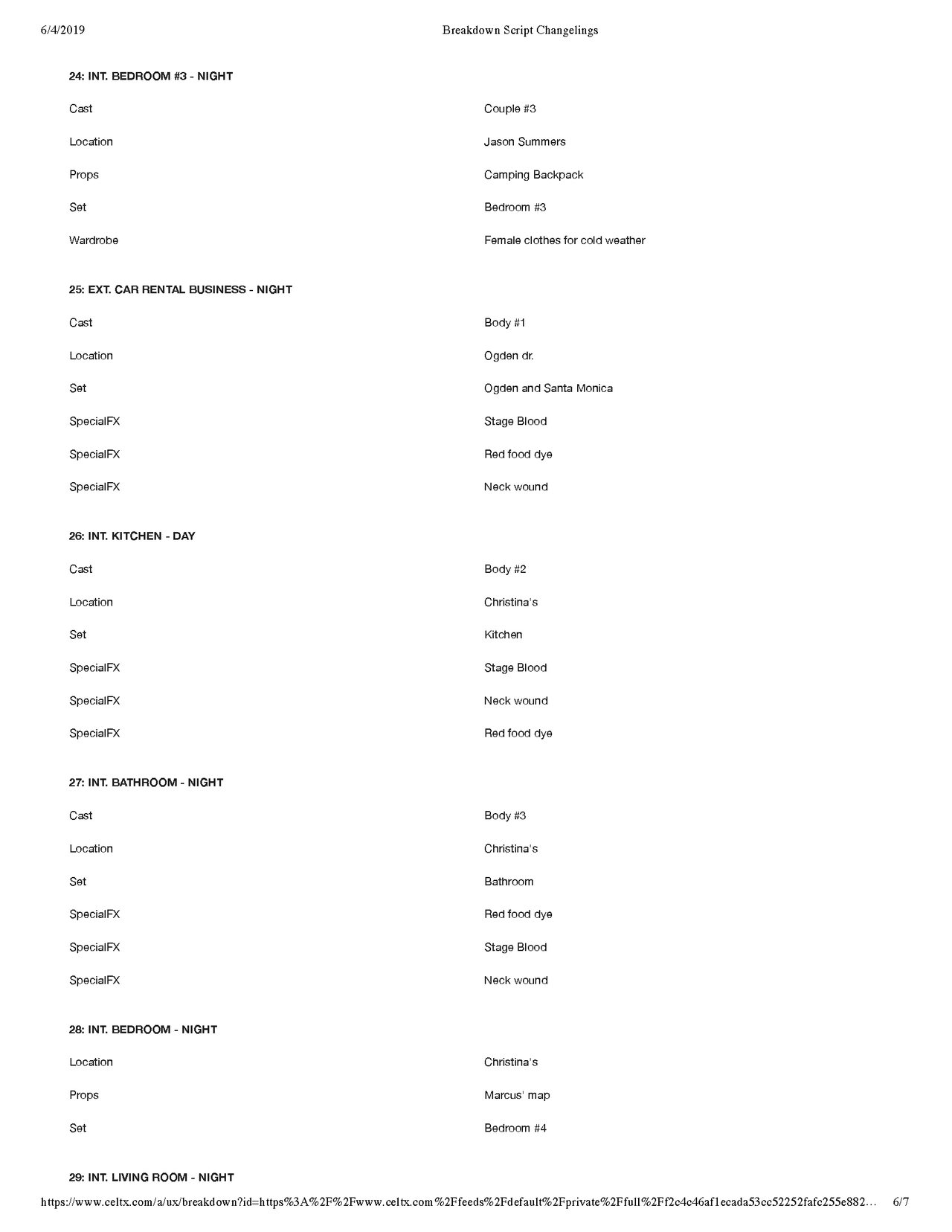 PAGE 7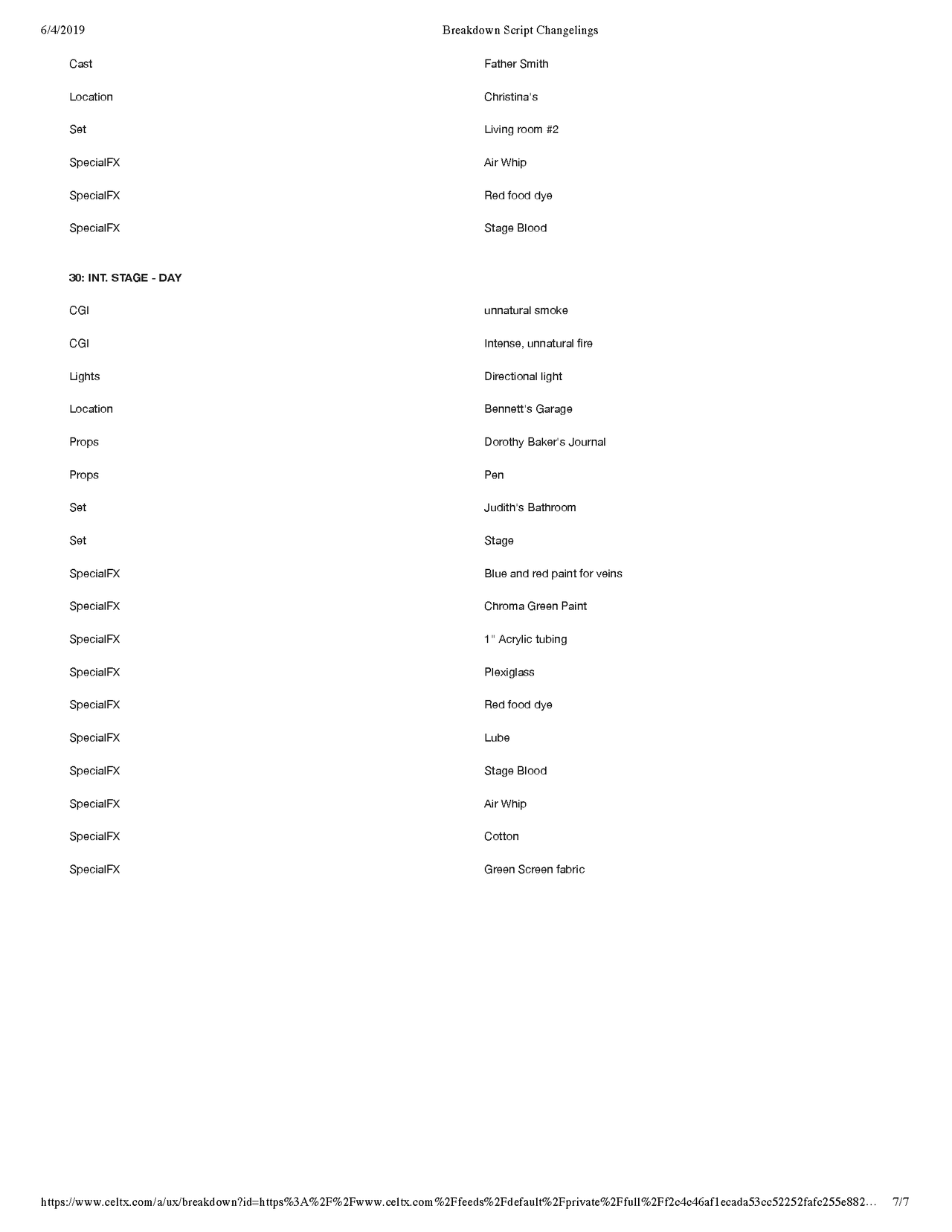 ---
THE SHOT LIST
This is the master plan, visually speaking and contains a little more detail as to how each moment will play out. You can see there are a lot of shots to producer. It will be a film in and of itself, and when I share the music with you, you will feel them like I do. The dread and heaviness of the new tracks from my composer are driving straight down the lane I need them too.
I just hope that my visuals do the tracks justice.
PAGE 1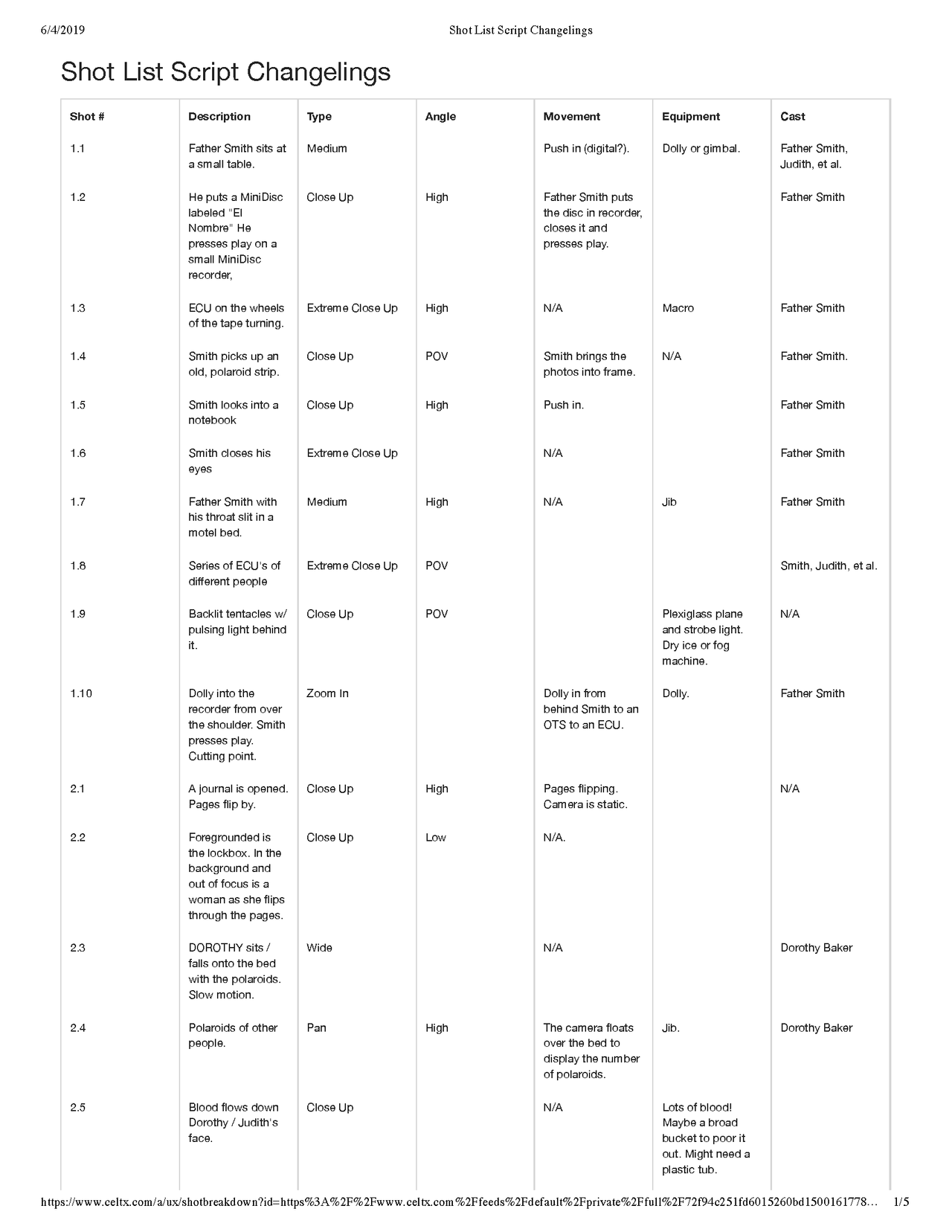 PAGE 2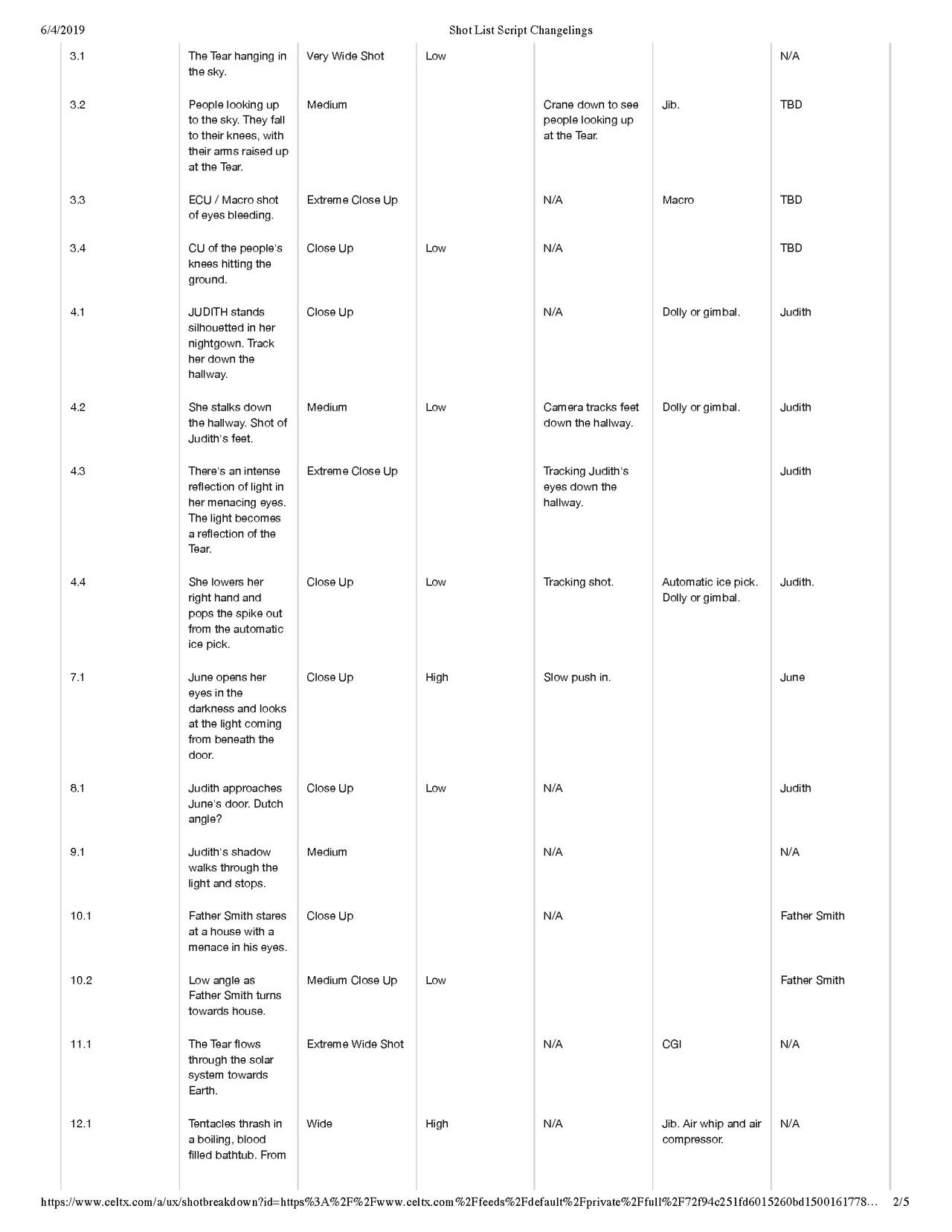 PAGE 3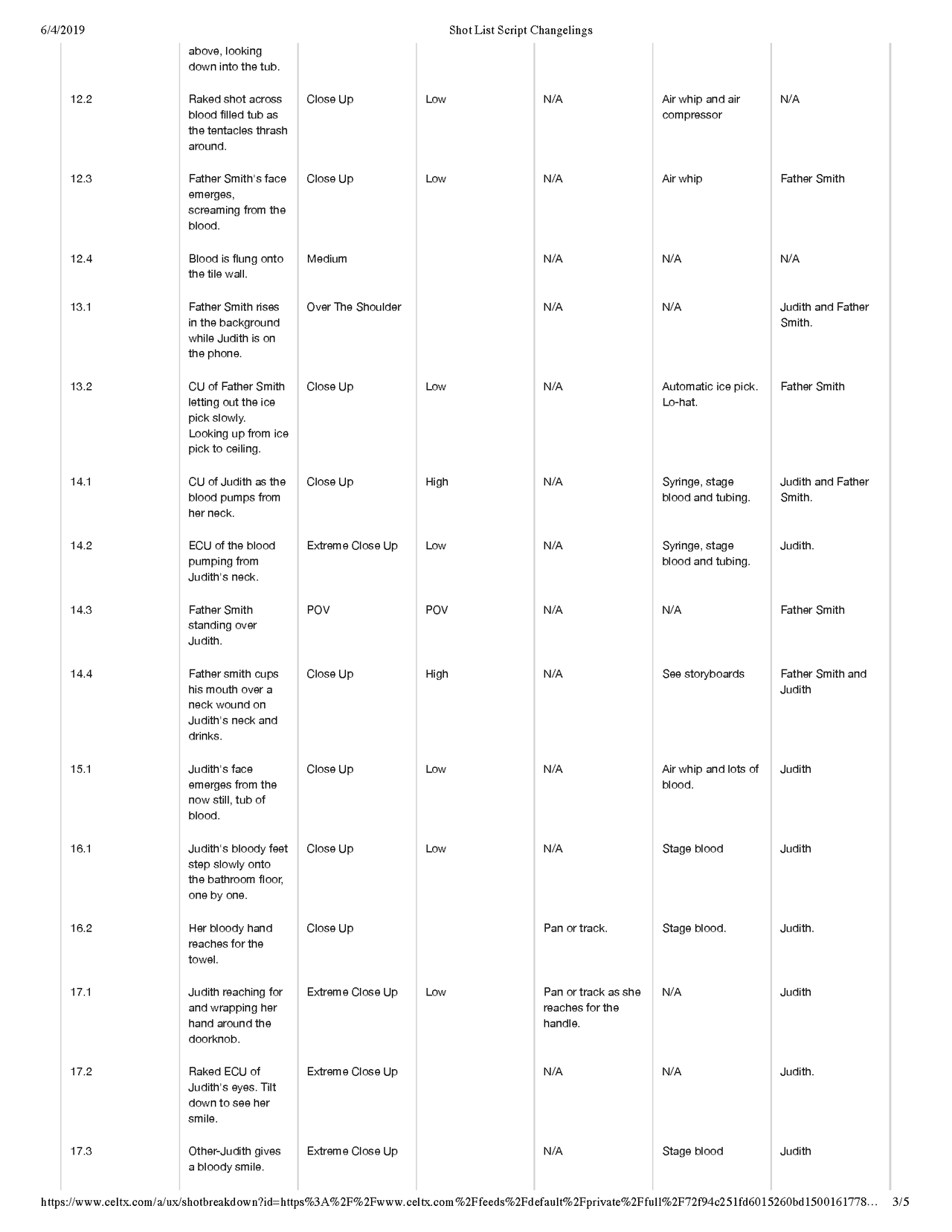 PAGE 4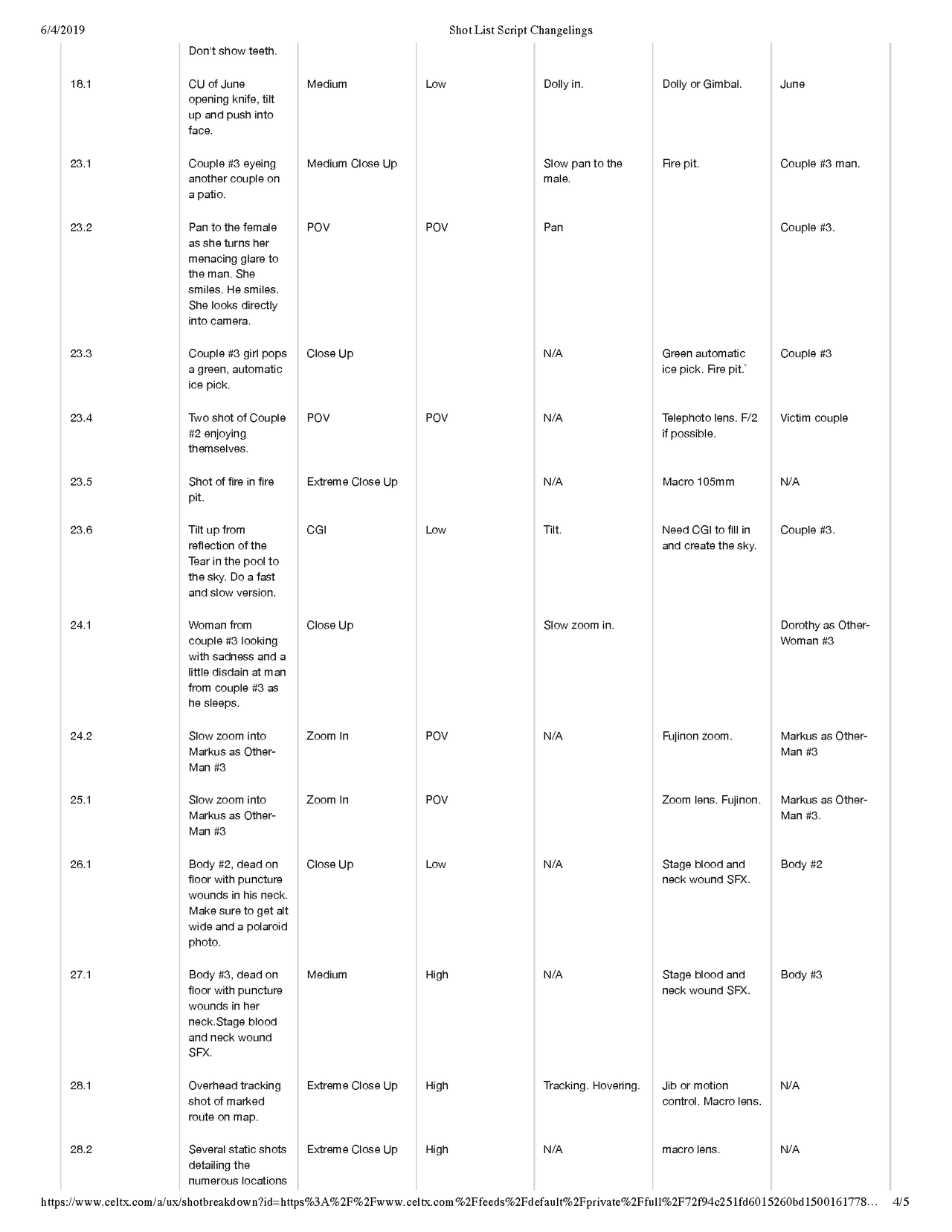 PAGE 5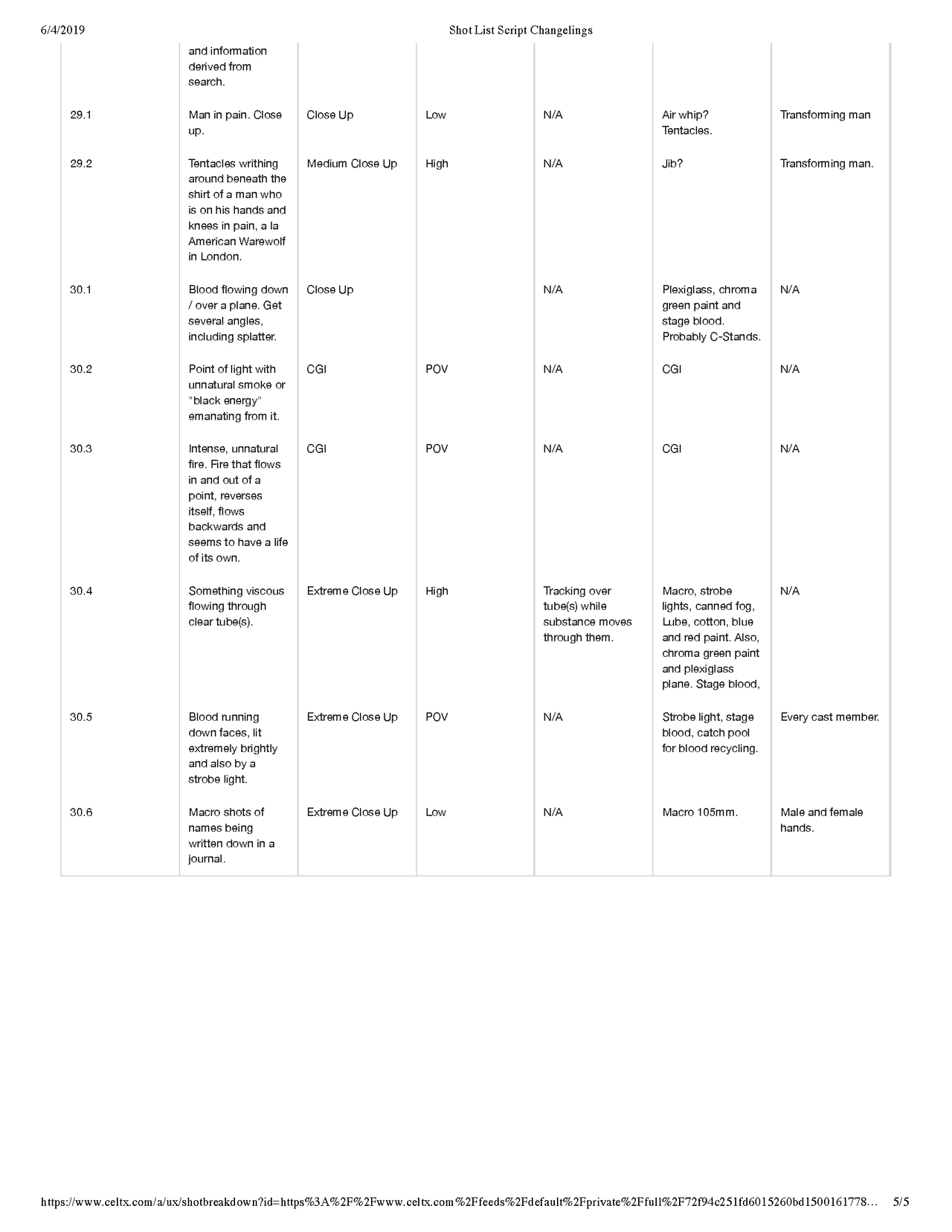 So there you have it! The technical blueprints for the Changelings sizzle.
This week I'm going to finish the rewrite for the short script along with closing in on the breakdown and shot list, which will be far more massive than these, although interrelated. I should be able to copy many of these elements over to the short.
Next I'm going to upload some of the tracks my composer has been producing via @dsound. Can't wait to share!
Phil out
---
Continue the discussion on Distant Signal's forum's. Powered by Steem!