Beginning today, I'm going to be providing regular updates to my short horror film, Changelings. Why? Because I'm going to be crowdfunding – beginning with Fundition – very soon and I'm ramping up all my efforts to get this completed as my next project.
JUST TO RECAP: Changelings is a short horror film that explores identity, obsession and revenge through the eyes of a humanoid shapeshifter.
LOGLINE: Father Smith closes in on the creature that transformed him into shapeshifting man-eater so he may exact revenge on the woman he once loved.
STARTING OVER
It's been a few months since I've provided any substantive updates on Changelings. The investor I was hoping would jump on board isn't able to invest in project. It's not his bag… if you will. So, because of waiting to hear whether or not this was going to work out, I lost momentum.
I'm going to restart this process by sharing some of the new art that I'll be using to mark every Changelings post. The above graphic is one and below are two more. They're all going to be based off the same template for ease of use and to create consistent branding.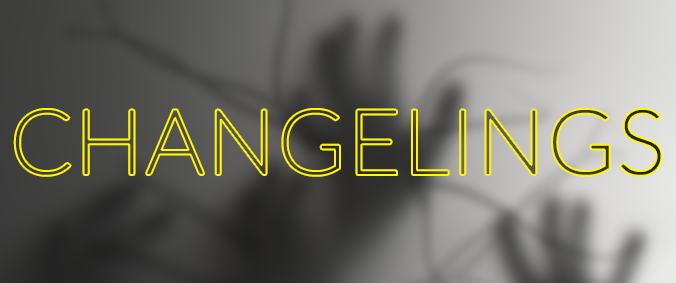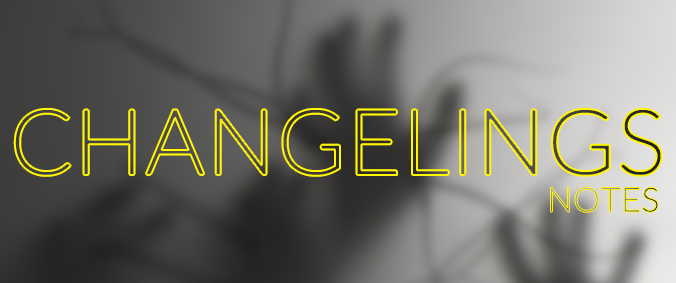 I finally feel like I have a sense direction for the project and I want to make Steem my central hub.
STEEM AS A PRODUCTION LOG
The "Notes" banner is going to be for whatever notes I've jotted down for the day. I'm going to treat Steem like a blockchain production log. So even if they are just a random smattering of thoughts, I'm going to share them. I want to let you all in to my process as this film trucks along.
Now that I've officially deleted my Patreon account, Steem – and for the moment PayPal – will have to be how I build my filmmaking independence, because that's what I really want. I believe that indie filmmakers can leverage crypto and social networking, which is why I like Steem so much. It's so well positioned to be that bridge between art and the individual consumer. It has the potential to build communities. That's what I want.
And I want to start that with Changelings.
STEEM AS A WORLD BUILDER
Steem is also going to serve as a place to build out the world of Changelings, which is called The Tare.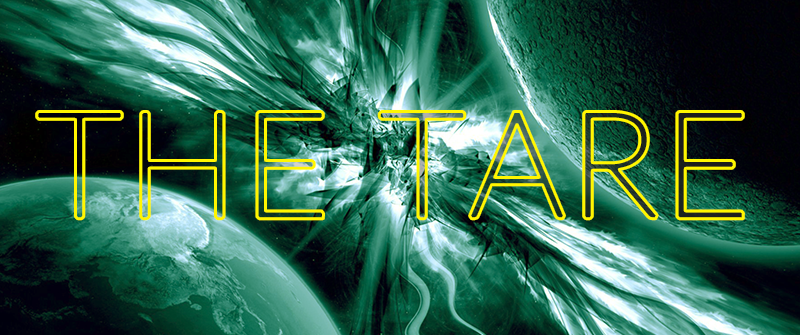 While I can't give all the juicy details away about the world – some secrets have to remain to keep it interesting for you folks and to keep the plagiarists at bay – I will be able to provide enough detail to make it interesting. It probably goes without saying that the Tare is a celestial event that turns out to be bad for us human folk on Earth.
More art and updates to come, most likely on the daily.
FUNDING CHANGELINGS WITH CRYPTO AND CASH
At the moment, this is what is on my plate just to get ready for the crowdfunding push:
Update actors on plan
Write sizzle script
Write crowdfunding script
Write crowdfunding effort w/ goals and rewards
Shoot crowdfunding tone sizzle
Shoot crowdfunding pitch video
Redo Vlog Outro to focus on Fundition / Steem QR codes and THEN PayPal.
Create QR code for fundition donation
Launch first with Fundition but lay out that plan b is Kickstarter or Indiegogo if this doesn't work out. Need to plan for success, not to fall on a sword of sorts.
Through Fundition and Steem, post regular updates on the progress of Changelings and other vids as a service to the community. It's a one time donation.
GOALS
Document all this on the YouTube channel and Steem and LBRY.
Be transparent with the budget. Invite collaborations and criticism.
Do some screenwriting live.
Use Celtx.com to show how I'm organizing the project, budgeting and it's scheduling.
Document the exploration of the aesthetic and music.
Talk about Celtx as an indie filmmaking tool.
Talk about what The Tare is.
Build a community of filmmakers that use – or want to use / support – cryptocurrency for their filmmaking.
Please, please, please let me know if there's anything you're interested in and what you're NOT into. I'll be producing a lot more videos about this process. The goal is two or three videos a week, so follow me here and on my other social media channels to get the latest.
Phil, out.