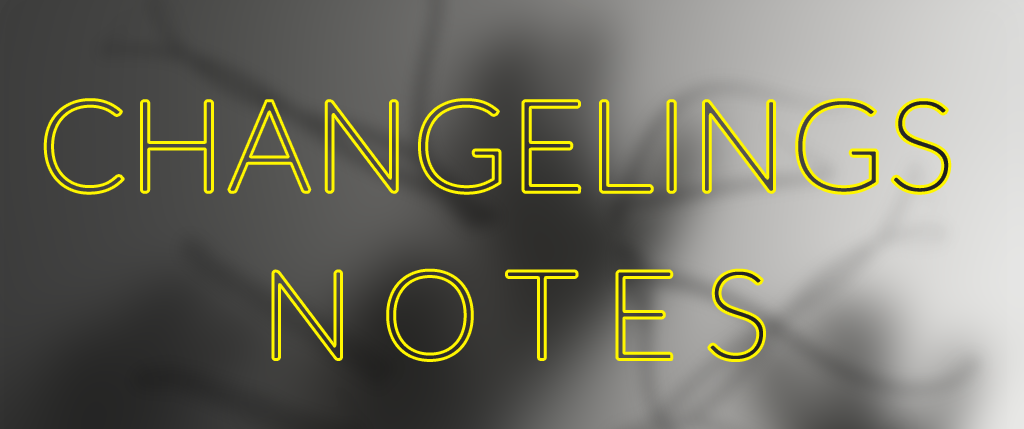 FOR POSTERITY
As promised – whether you people like or not I suppose – I'm uploading the latest breakdown of Changelings here to the Steem blockchain. Just as a reminder, a breakdown is a catalogue of all the items that fill the scenes. Characters, props, locations, sets, etc.
To the left you can see the category and the specific item that's called for and on the right you can see the seens that each item will be applied to. I know it's a bit gibberish like at this view, but as we move forward the data will make more sense.
This data will be used to formulate the budget and schedule. Can't wait to show you strip boards. They're the most amazing system of organizing a shoot and seeing how all the scenes break down day to day.
In any case, if you have any questions about this, ask away in the comments.
Phil
---
CHANGELINGS V8 SHORT BREAKDOWN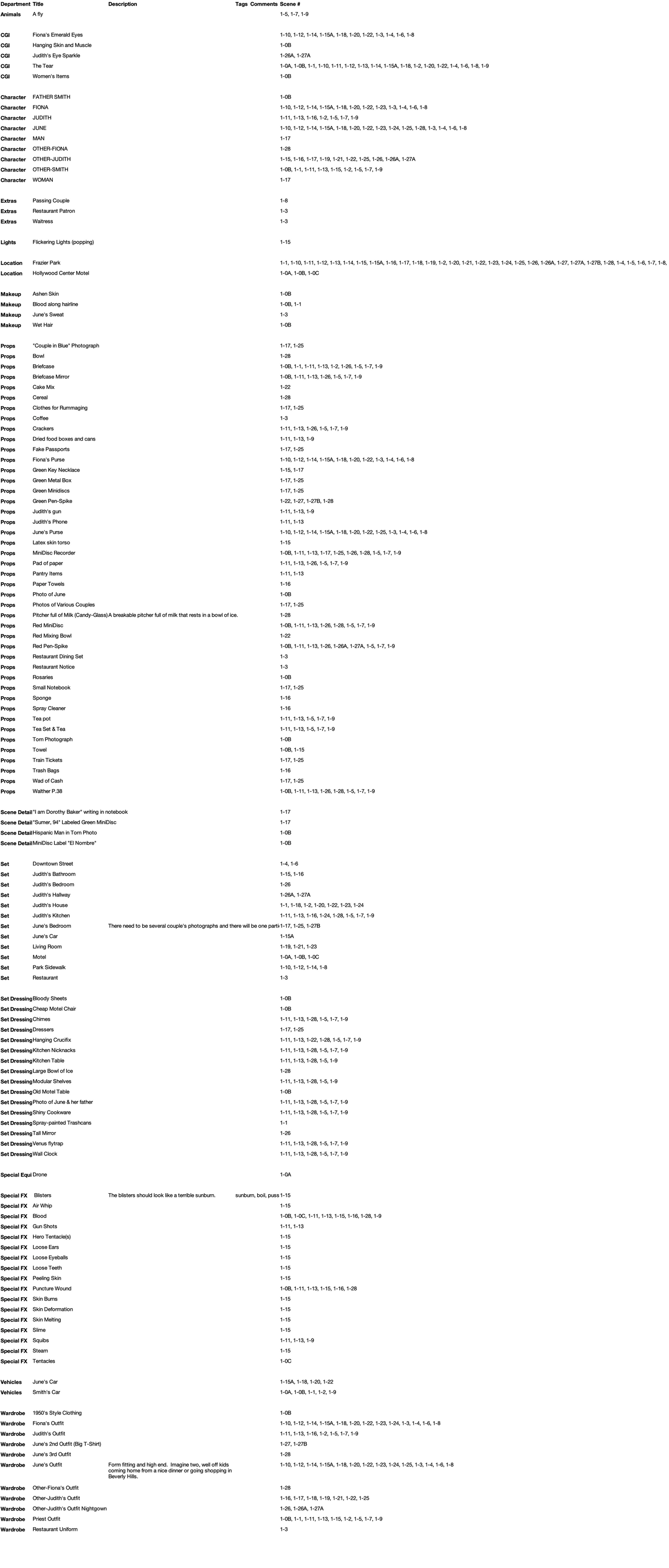 ---
Continue the discussion on Distant Signal's forum's. Powered by Steem!
---
WHO DIS IS
If you want to know who I am and what Distant Signal is, check this out. It's sort of a manifesto. The TL;DR is that I've won an award for producing, make a lot of reality TV, live in LA and think that artist and media incentives are misaligned and serve large corporations and not independent artists.


The fist horror / thriller film made on and with the Steem blockchain. Use this hashtag to find out all about it!
DISTANT SIGNAL SOCIAL:
SUPPORT ME ON BITBACKER FOR $2 A MONTH:
http://bit.ly/DSBitbacker
WEBSITE: http://www.thesignalisstrong.com
SPOTIFY TARE PLAYLIST: Listen to it here!
LBRY: Direct LBRY App Link!
INSTAGRAM: https://instagram.com/distant_signal/
GAB: https://gab.com/Distant_Signal
MINDS: https://www.minds.com/DistantSignal
MISSION
In 2019 the goal is to produce the short horror film, Changelings, the world of that story and to build a community of filmmakers that are enthusiastic about filmmaking and crypto currency.

————————————
PHIL ABATECOLA'S PERSONAL SITES:
INSTAGRAM: https://instagram.com/abatecolasan/
WEBSITE: http://www.philabatecola.com