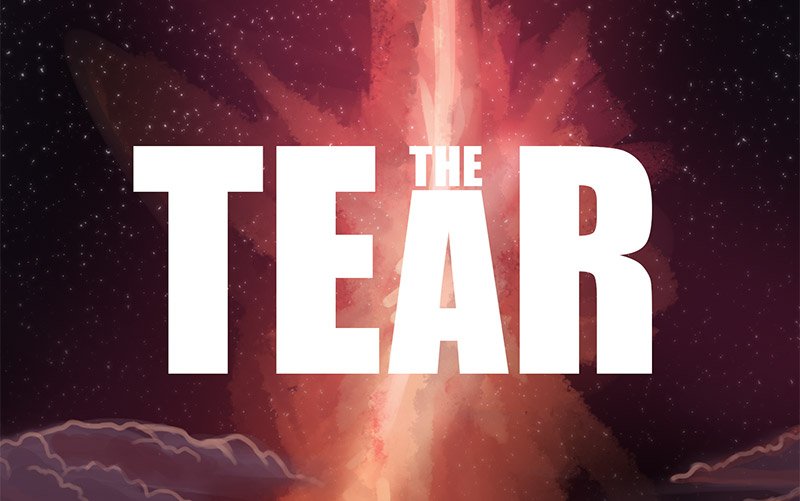 Our new co-producer Eddie Enciu has been kicking ass for The Tear lately with location scouts and liaising with local officials. We literally could not be doing this without him considering that both Mark and I work 70 miles west of our primary location, Redlands, CA.
So far, he's been scouting motels for our opening scene, and I have to admit, my home town has not disappointed with motels that have a lot of… character. Other-Smith, the villain of our story, is supposed to be laying low, so it's the out of the way, cheaper motels that I want. Nothing fancy. Hotels are out of the question since they're usually far too nice and corporate.
So…
Here are some of the motels:
Hansons
I like Hansons. It's so basic. No frills. A touch Rundown. It feels like the kind of place a shape shifting murderer might hide in for a time. I also like how the overhang is so small, providing the window with an unobstructed view of the sky, which is important for the opening scene. Other-Smith has to be looking up at the Tear, mesmerized by it.
There's also a ton of parking, which if you've never made a film can be a bit of a problem. There isn't a lot of carpooling between crew members and scarce parking quickly gets gobbled up.
I don't have any interiors yet, but as we move forward, I'm hoping that Eddie will be able to procure them.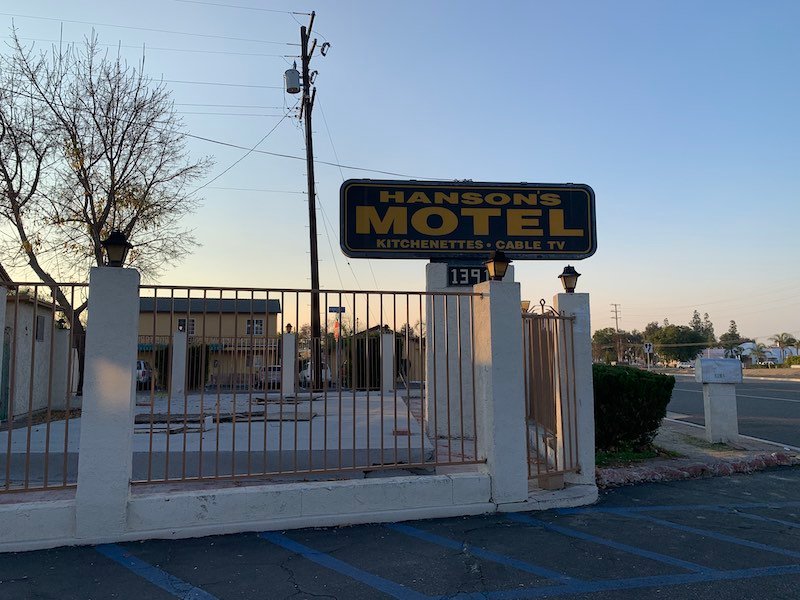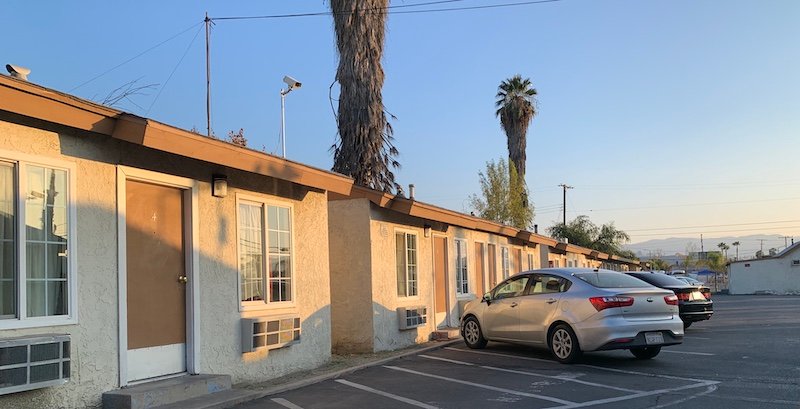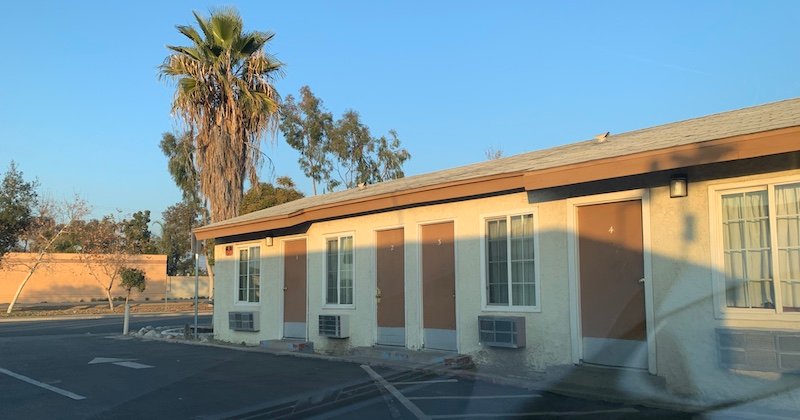 Stardust
I like the Stardust as well due to it's name and vintage aesthetic, and it's just some kitschy recreation. This hotel has been around for a long time. My guess is that it was built in the 1950's based on this one, vintage photo I found on Flicker. Redlands has been an official city since the 19th century so it's conceivable the Stardust was built even earlier.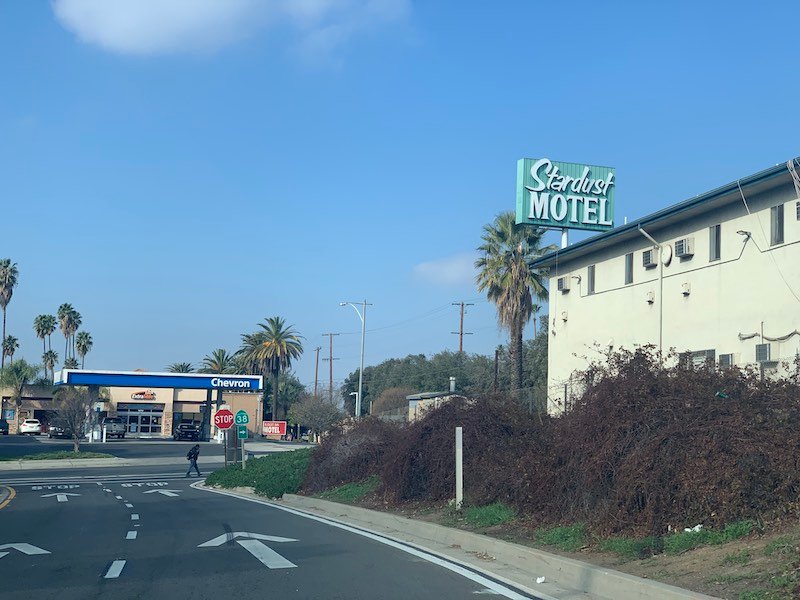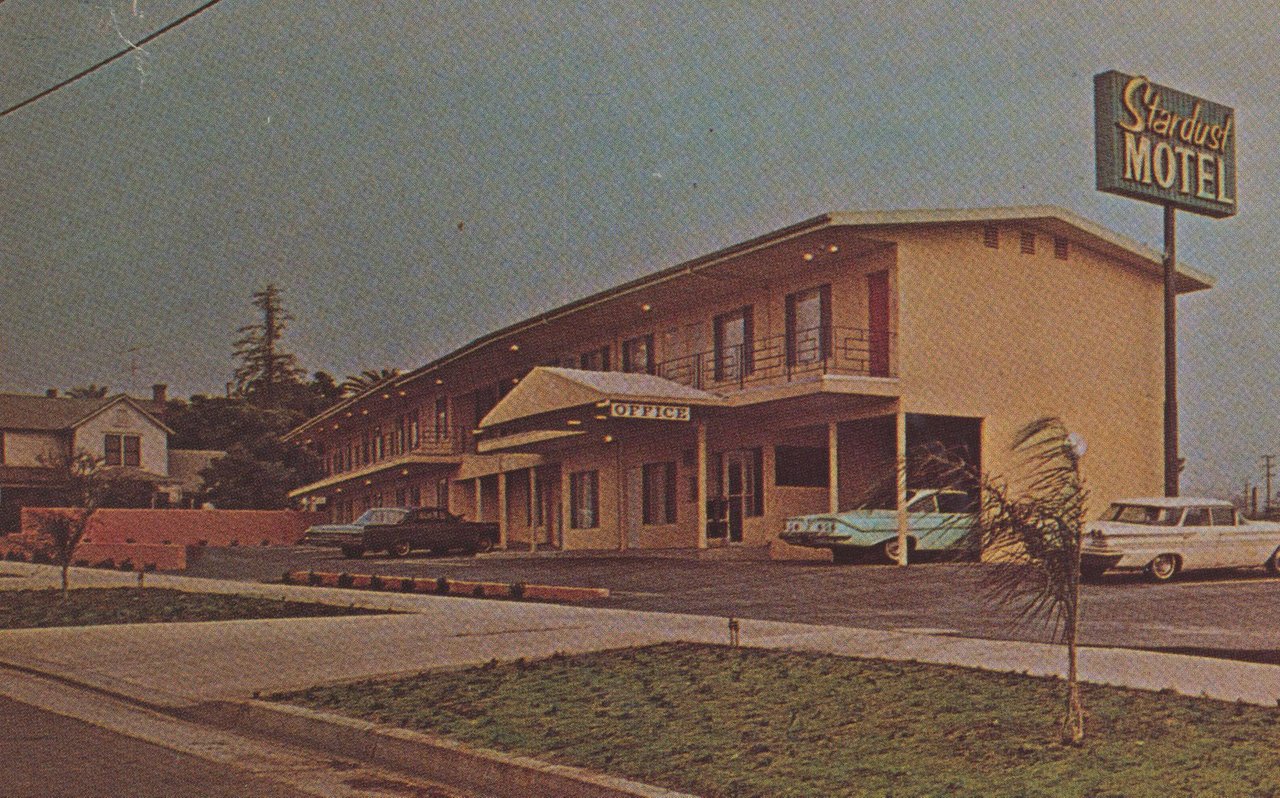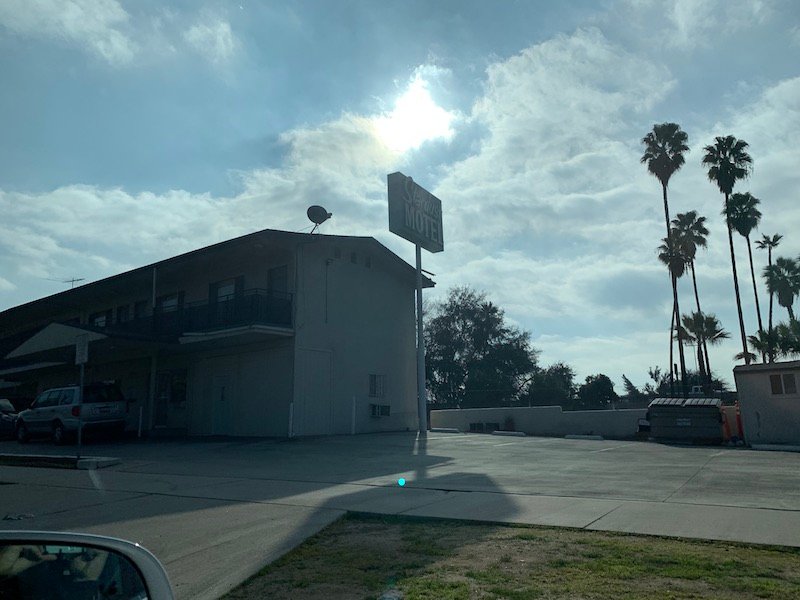 I also like the Stardust thematically. The Tear bears a striking resemblance to a gaseous nebula, so I like the idea of the name reflecting that cosmic detail.
In the end though, I think the overhang might be too much for the interior shots. I still need to do a tech scout to see for myself, but I might have to combine two locations, using one location for the exterior and one for the interior for the best results.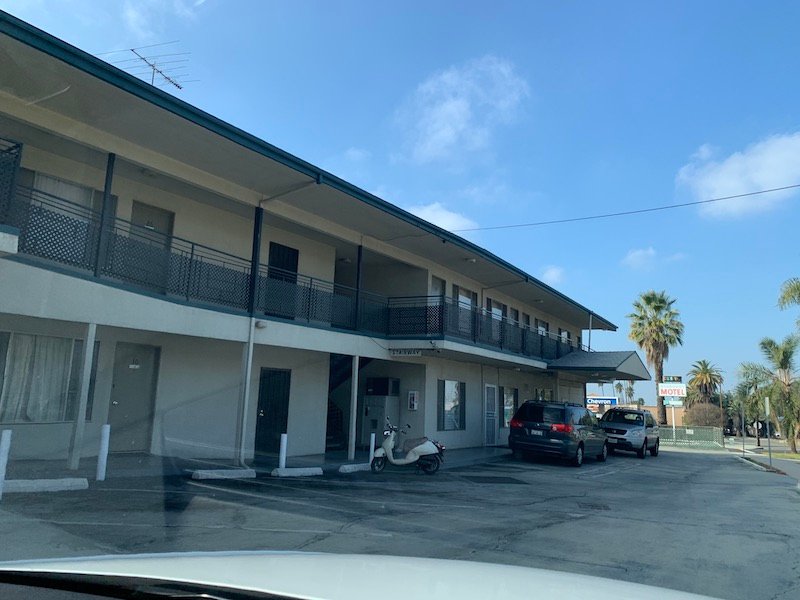 Starlite
I haven't seen the interior of the Starlite, but I don't like the aesthetic, so I think that one is out. At least for the exteriors. Frankly, it seems a little too nice for our villain.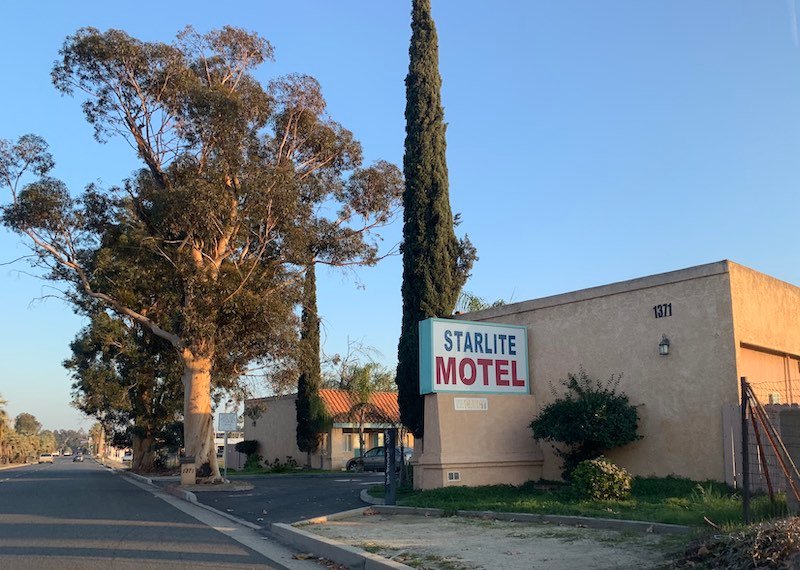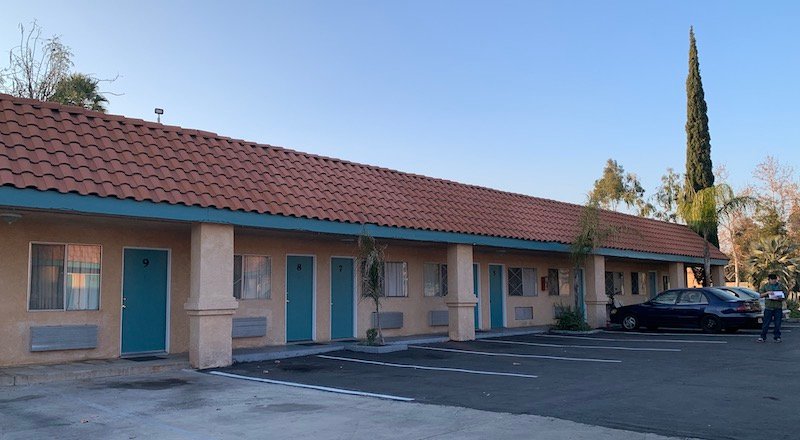 Sunrise
The Sunrise motel is a good option and we have some interiors. Eddie tells me that the overhang doesn't obstruct our skyward angles and I love the palm trees out front.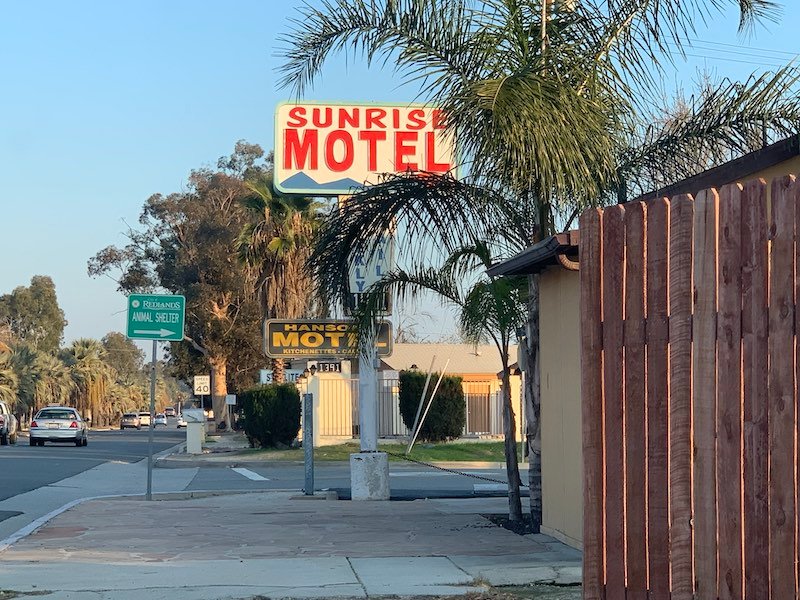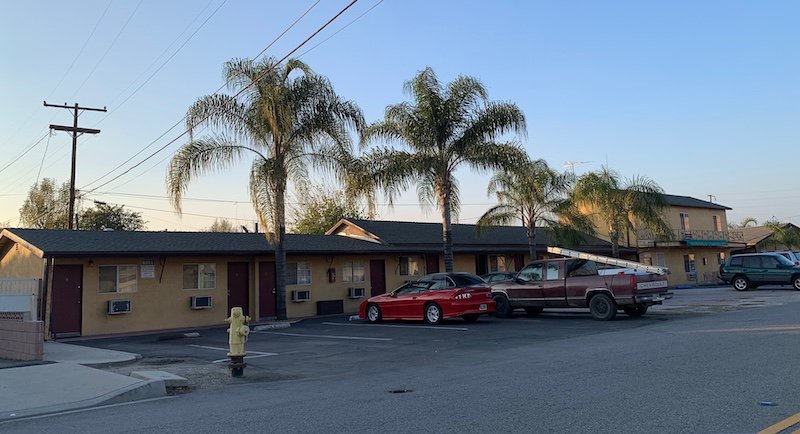 The interiors work as well. It's very basic. The script itself is very specific as to the motel's aesthetic, so we're going to have to find a way of implementing some of it without doing too much work to the room. I'm still looking for that all important production designer. When I find that person, we'll be able to hammer out how to get close to what I want.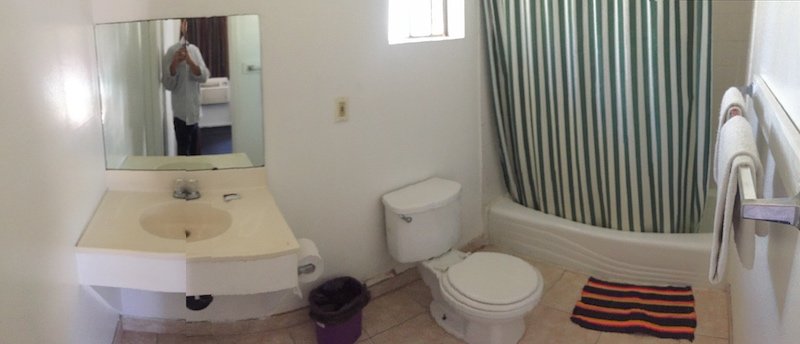 Thrifty Lodge
The Thrifty Lodge isn't my favorite. I think I want to see it closer to night or early morning so I can see what it looks like with all of it's lights on. I have a feeling that the mood will change a lot based on the lighting and I don't want to dismiss it outright.
However, in the harsh reality of daylight, I'd have to pass. I love that "TL" initialism though. If it lit up in neon, I'd be very tempted to shoot there if for nothing else than the exterior.
Maybe I should talk to my production designer… oh. That's right.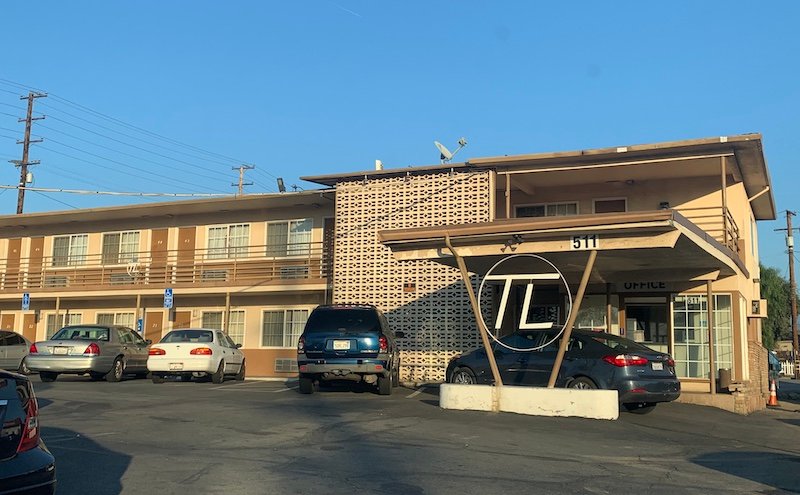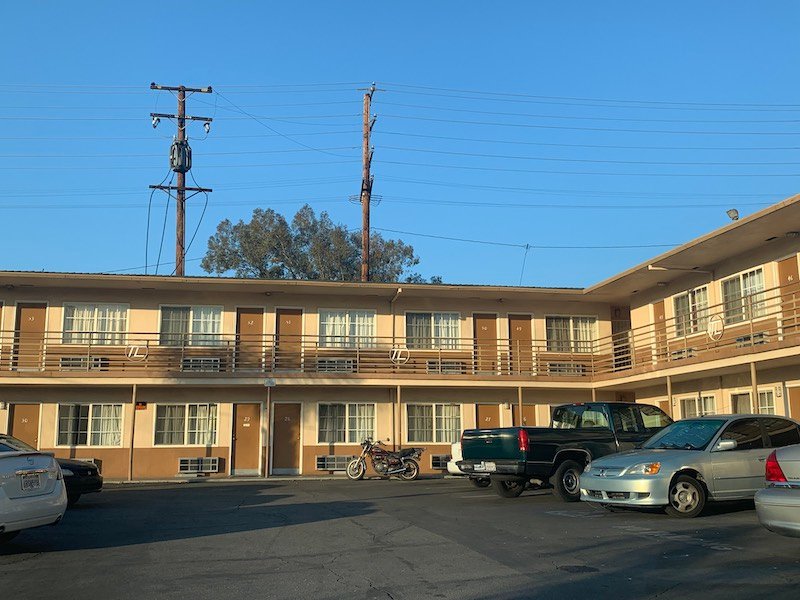 Choosing the right combination of motels is my next task for this scene. I'll need to head out to Redlands very soon to do a scout, but I think I might have to wait until next week. I've been sick and I feel like need to rest a bit more.
Then again, maybe that's just my alter ego that likes to procrastinate talking.
What do you think? Do you like any of these?