I'm a bit late to the party here, but if you didn't know, SingularDTV – an entertainment platform similar to iTunes that aims to "decentralize entertainment", has ditched its' original branding and have become Breaker.
Now, whether or not they actually do aim to be true to decentralized entertainment is one thing, but I do like the lip service it pays to the idea of distributing power more broadly throughout the entertainment industry. According to VentureBeat there are over 100 players in the streaming market, but what is missing, or perhaps just underrepresented, are firms attempting to bridge the traditional markets driven by fiat currency with cryptocurrency.
Obviously there are some video streaming services out there that do utilize crypto – I count Steem among them with the platform ScotTube/Dtube, but also LBRY, BitTube – but they're not aiming for what we understand as "mainstream movie distribution"… yet. These aforementioned organizations are aiming to comete with YouTube which centers around user generated content, not professionally produced products. The only blockchain project that comes to mind that at least attempted what Breaker is doing is Alexandria, but it seems that the project has stalled. It was a sort of user generated, mainstream film combo, but it's architecture wasn't synergistic and using it was cumbersome.
Breaker.io's aim, it appears, is attempting bridge this "mainstream" gap by utilizing both fiat currencies, via traditional payment gateways like credit cards, AND the Ethereum blockchain with their Lightwallet and their own token launching system called Tokit! They've even integrated Metamask into the platform. They've also focused their content away from user generation, aiming for the more mainstream, professional and artistic side of content creation and distribution.
From Tokit!: Tokit empowers you to create your next movie, music album, podcast, ebook – any creative project – using the tools, community and freedom of Breaker's decentralized entertainment economy.
What Breaker is shooting at is a platform to aid filmmakers in launching their own ICO token sales to help raise capital for their projects and then facilitating distribution through their platform. As of the moment, I don't know of any that have successfully used their model, but I'm very curious about how this will shake out. Being able to raise funds from a distributed population represents the future of filmmaking in my opinion. For new ideas and artists to flourish we need a plethora of funding sources that don't include the large, centralized players.
I haven't dove too far into this ecosystem yet, but what I like about it is that they're distributing titles I've already heard of. Head Hunter has definitely been making the rounds in the horror community and I really enjoyed the indie sci-fi film Prospect.
I recommend seeing it if you're into westerns… and space. It has a good cast and really inventive costume design.
In any case, I plan on trying it out. Pulling mainstream entertainment into the cryptospace is a definite must for adoption, but…
What does this mean for Steem?
It means that Steem is behind the curve. It's an amazing piece of technology, but it's not getting mainstream adoption for products like mainstream films. Dapps can be built upon its blockchain and the fast transaction times make it ideal for serving a lot of content to a lot of people. I can see such a technology working well considering that Steem already has a built in user-base of tens of thousands of active members. I can see a Steem ecosystem where we watch the next Marvel film on DTube with TokenBB by @buildteam or @steempress as the comments section.
I don't want to get negative on the Steem platform, because I'm biased in favor of it, but I think the developers and users of Steem need to be thinking much bigger in terms of the kind of media we want on the platform. I believe in user generated content. I love, and hate, YouTube, but Steem has the potential to bridge this mainstream gap just like Breaker is doing with Ethereum and yet it just isn't happening. Steem should be being used to distribute intellectual property like eBooks, songs, films and comics, but lately all I'm seeing are derivations of role playing and dice games.
I wonder if the technology behind @dtube can be used for such a purpose and what it would take. I can see a future where independent distribution companies pop up on the Steem blockchain to promote and sell professional – or professional light – content in a Steem powered store that also accepts credit cards.
Any takers out there who want to develop such a platform? If someone can build it, I'll run it… for a fee of course. 😉
What does this mean for Distant Signal?
This I can answer. On my main page here at DS, I list what I call "Media Chains" on the right hand side of the site. These are Blockhains that serve media. Pretty simple. For a while I was listing SingularDTV's token on there, but with their abandonment of their token in favor of Ethereum, I'm going to de-list it, simplifying the site.
I'll try to keep an eye out for developments like these as Changelings continues its long march to production. Maybe it will be the first film distributed on this dream platform of mine. If you're interested in how the film industry is reacting to blockchain technology and incorporating it into our business, follow me on Steem or sign up for my newsletter for some periodic updates.
---
WHO DIS IS
If you want to know who I am and what Distant Signal is, check this out. It's sort of a manifesto. The TL;DR is that I've won an award for producing, make a lot of reality TV, live in LA and think that artist and media incentives are misaligned and serve large corporations and not independent artists.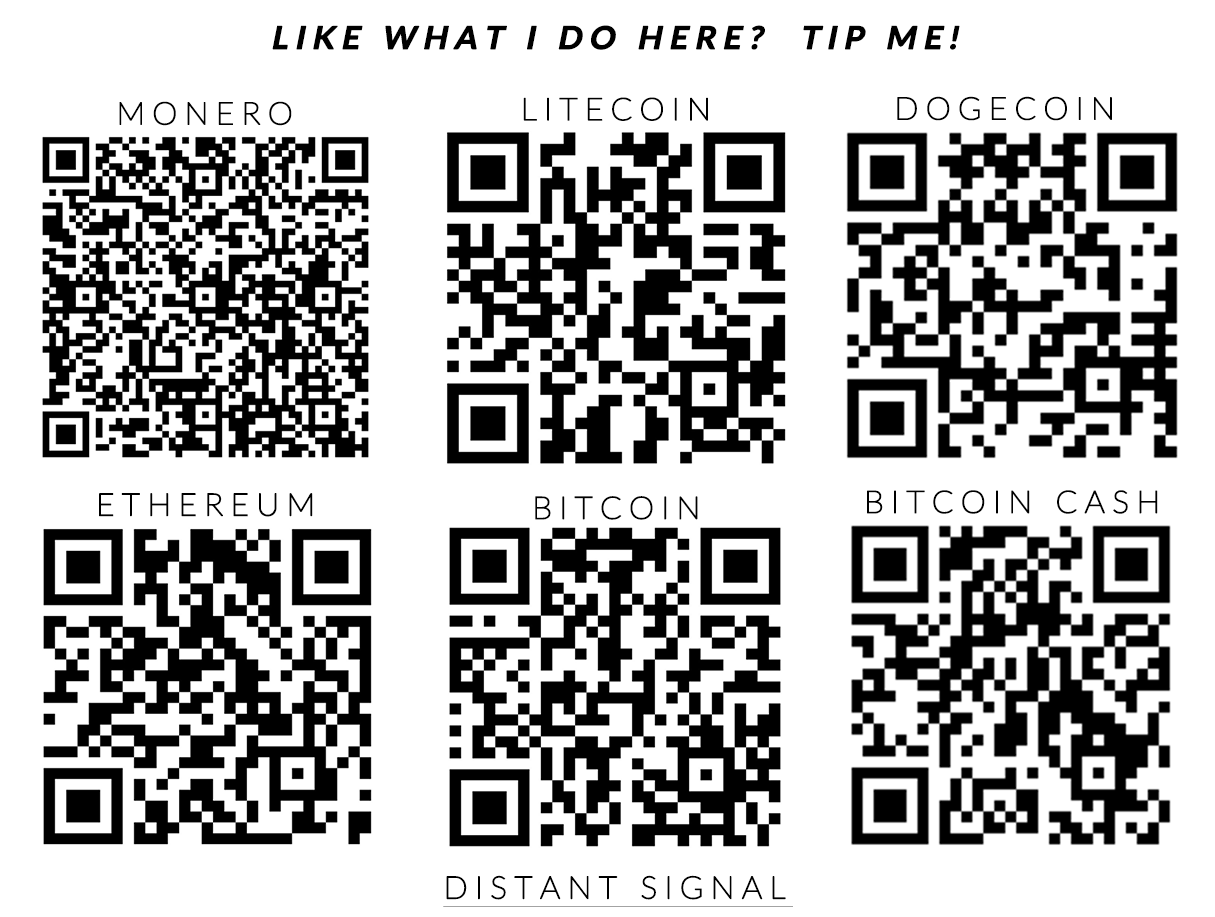 The fist horror / thriller film made on and with the Steem blockchain. Use this hashtag to find out all about it!
DISTANT SIGNAL SOCIAL:
WEBSITE: https://www.thesignalisstrong.com
YOUTUBE: https://www.youtube.com/adistantsignal
LBRY: Direct LBRY App Link!
INSTAGRAM: https://instagram.com/distant_signal/
GAB: https://gab.com/Distant_Signal
MINDS: https://www.minds.com/DistantSignal
MISSION
In 2019 the goal is to produce the short horror film, Changelings, the world of that story and to build a community of filmmakers that are enthusiastic about filmmaking and crypto currency.

————————————
PHIL ABATECOLA'S PERSONAL SITES:
INSTAGRAM: https://instagram.com/abatecolasan/
WEBSITE: http://www.philabatecola.com